In Corporate and Commercial Law In Property Law For Intellectual Property In Conveyancing In Finance and Banking For Not For Profits For Innovation and Technology For Franchising and more...
GLG Legal is an ambitious, innovative, commercial and property law practice based in Brisbane. We provide our clients with real-world solutions, to meet their commercial and property needs.
We differ from other law practices as we are driven by innovation, ideas, and results, not by legal traditions and billable hours. We pride ourselves on providing the right solutions tailored to our clients' situations. 
YOU ARE OUR NUMBER 
ONE

PRIORITY
GLG Legal are Brisbane's leading law experts that specialise in Commercial & Property Law, Franchising, IP, Conveyancing, Not-for-Profit and Family Law.
Since its inception, here at GLG Legal, we have seen an ever-growing demand for our legal and advisory services. We provide tailored, innovative advice and solutions to our clients and are privileged to represent a wide array of clients from start-up and family businesses, to publicly listed companies. We don't see our relationship with our clients being a once-off transaction but an important ingredient in the long-term success of the business.
We deliver our legal services with our clients at the forefront of our minds. You will know what is happening every step of the way. We are also open about the costs of our services so there will never be any surprises. We pride ourselves on providing the right solutions and outcomes for our clients.
CONTACT US  at (07) 3161 9555 or info@glglegal.com.au for the tailored advice today.
GLG Legal offers a range of corporate and commercial services tailored to clients needs and requirements.
GLG Legal property team assists hundreds of clients throughout Australia with their property advice and transactional needs.
GLG Legal are experts in protecting your Intellectual Property. Don't underestimate the importance of it, it is one of your businesses greatest assets.
GLG Legal can provide your business with the advice necessary to protect your ideas and navigate the legal compliance and regulatory framework.
GLG Legal offers expert real world, legal advice to franchisors and franchisees, from setting up a franchise to acquiring a franchise. 
At GLG Legal we assist with structuring, advisory, governance and administration of not-for-profit organisations.
At GLG Legal we provide a range of banking and financial legal services tailored to suit your individual needs. 
GLG Legal offers a range of personal and private legal services. We aim to assist with family businesses, high net worth individuals as well as, trusts and funds. 
Marcus Chadwick
Marketing Consultant
Chris has provided me with comprehensive guidance and support for complex commercial legal matters. He is very thorough in his approach and asked all the right questions to promptly advise on the best course of action. I always felt involved in the decision making process, with Chris taking the time to bring me up to speed on any matter I was not familiar with. I highly recommend the legal services of Chris and his team of Galleon LAw Group, they deliver practical solutions and superior service.
David Dickson
Global Market Leader - Honeywell
I've engaged Chris to advise me on a number of complex commercial legal issues over the past 7 months; for legal arbitration and direction over processings and to attain resolution of an outcome. In that time Chris has extended himself both personally and professionally in providing services and direction, beyond what I would consider typical of his profession. Chris has not only demonstrated reasonableness when assessing the viability of pursuing legal proceedings, but also a full commitment to attaining outcomes, a consistent analogue of integrity, a pragmatic approach with respect to the trade-offs of cost versus complexity, a balanced yet firm management of (the at times) robust negotiations required to drive toward resolution, and an arcane knowledge of the legal domain contextual to my case requirements. I would have no hesitation in using Chris' services again, and in also recommending Chris for any prospective client.
David MacDonal GAICD
Director, Performance Improvement Partners
Christopher and I conducted a seminar at his office with some of his Indigenous clients which focused on the challenges that Indigenous Not for Profits face and practical guidance around how these can be overcome. Christopher is a professional speaker who has a passionate and engaging presentation style which is complimented with his in depth knowledge in this area of law. I highly recommend Christopher and look forward to working with him in the future.
Richard Finnila
Senior Communications Advisor at Energy Queensland
Fast, efficient, discreet and highly professional. Chris helped me navigate the trials and tribulations of a complex property law issue in the midst of rapid change to the fencing dispute act. His advice was instrumental in us achieving a successful outcome. I would recommend him to anyone who needs advice regarding property law matters.
Minna Yao
Lead Consultant at ThoughtWorks
Chris has built a strong reputation as someone with vision and diligence – someone who gets things done! I have no hesitation in recommending Chris and know that he will always give his best to any endeavour.
Darren Dwyer
Technical Services superintendent at Downer EDI Mining
A would recommend Christpher for any of my commercial transactions as he is not only upfront with costs he also solution driven which enable him to provide a unique and customised service.
Benjamin Davis
Director of 1STRUCT Building and Renovation
Christopher Saines has an understanding of the importance of response time and flexibility to meet the challenges of the 21st century which enables him to effectively navigate us through our legal matters. Christopher;s ability and thorough understanding of commercial law and our needs helped us achieve the best solutions without any cost surprises.
Ben Ihle
Director Nattercan Studios, Co-Founder of Attract.ai
Christopher assisted with a rather unorthodox and challenging property settlement. He took the time to ensure we understood the process and how it would unfold, and kept us up to date as it progressed. He was flexible in his approach and generous with his time and advice.
Chris always manages to come up with innovative ideas for how to navigate his way through the tricky and sensitive issues that are often encountered.
Micheal Anderton
Finance Analyst at Virgin Australia
A fellow professional associate recommended Christopher and his services. During a particularly stressful and sensitive situation within our business, Christopher was able to professionally deep dive to understand the extent and severity in our legal implications. From this point on Christopher was then able to formulate a recovery plan, communicating the implications and potential outcomes throughout the process. With Christopher's expertise and integrity, a successful resolution was met. We would definitely use Christophers' services in the future and would endorse his legal skills and knowledge to others.
John Dujmovic
Senior Community Engagement Advisor
Christopher has prepared Sub Lease Agreements, and Lease Assignments for us, and assisted with other matters. He has always made himself available for us, sometimes at very short notice, and he has always offered service, and ultimately a solution that has been both rock solid, and proportionate.
Nick Sharpe
Electrical & Instrumentation Technician at DECMIL
A found the service delivered by Christopher Saines to be speedy and very efficient. I would recommend Galleon Law Groups services without hesitation.
Fred Banks
Lawyer - Director at Banks Lawyers Pty Ltd
Christopher is a very results orientated, client focused, and responsive lawyer, whom I have known professionally for a number of years, and I have no hesitation in recommending him for commercial legal work
David Abrey
Principal of Harper Finch Lawyers
I have known Christopher for many years and have always been impressed with his focus and dedication to his clients. He is clearly passionate about the work that he does and this shows in the very high quality services he provides. I would have no hesitation recommending Christopher to my friends and family as I know they would be well looked after.
Austin Hoo
Graduate Legal - Thiess
Christopher goes out of his way to help others succeed, he is incredibly competent and provides excellent advice and guidance. He is very encouraging and relatable and is very responsive to answering questions and dispensing practical suggestions. Christopher places a high emphasis on networking and he is more than willing to introduce me to anyone in his network to further my learning and exposure to the legal workforce.
Rhys Palmer
Business Manager
I've used Chris for a number of private and professional legal matters. At all times I found that he handled the legal work professionally, diligently and timely. I'm very happy with the work Chris handled for me and would have no hesitation in recommending him.
Kellyann Rayner
Complex Claims Administrator AIG
Christopher is and continues to be an exceptional lawyer with a down to earth approach, taking in hand our matter with his unique professionalism, simplifying the legal jargon to accommodate our knowledge base and understanding of the legal system and our matter, Christopher continually updates us on the progress of our case and has been a great contribution to alleviating our stress. I would highly recommend Christopher to take care of your legal matter with no hesitation.
Nikolas Rusan
Operations Accountant
Christopher has recently assisted me with settling a contract for a premises on behalf of a deceased estate. The unfortunate circumstances meant that there were strict time restraints in which Christopher met the mark and was available whenever i needed to contact him, not something that everyone would do. He provided a quality service within in-depth knowledge on the topic and also provided assistance on other related matters. Christopher was highly professional, understanding and incredibly generous in dealing with the situation. I would recommend Christopher to others and have found his service to be invaluable.
Paul Liddy
Property Consultant at Belle Property Bulimba | Auctioneer
Chris has acted for myself personally and multiple clients on many occasions and from our first interaction; commercially minded the way he acts for his clients. I can highly recommend him.
Tawney Follet
Director of Technology at Rivercity Solutions
Christopher is not just technically competent he embodies that which differentiates him from others in his profession, he does this by being proactive, delivering on-time, having excellent people skills, and having the commercial acumen to effectively work with a broader team of professionals. Christopher helped us limit exposure to commercial risks as cost effectively as possible by providing sound, practical advice we can trust. I have no hesitation in recommending Christopher to others.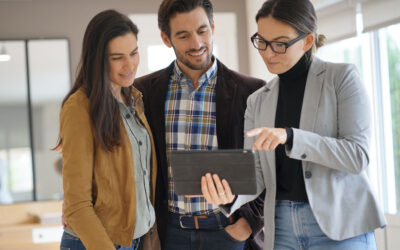 E-conveyancing refers to property transactions that are settled electronically, and as of February 20 this year, they're compulsory in Queensland. Mandatory e-conveyancing aims to ensure property transactions are completed quickly and consistently, and it also brings...
read more
CALL NOW TO TALK TO ONE OF OUR EXPERT LAWYERS